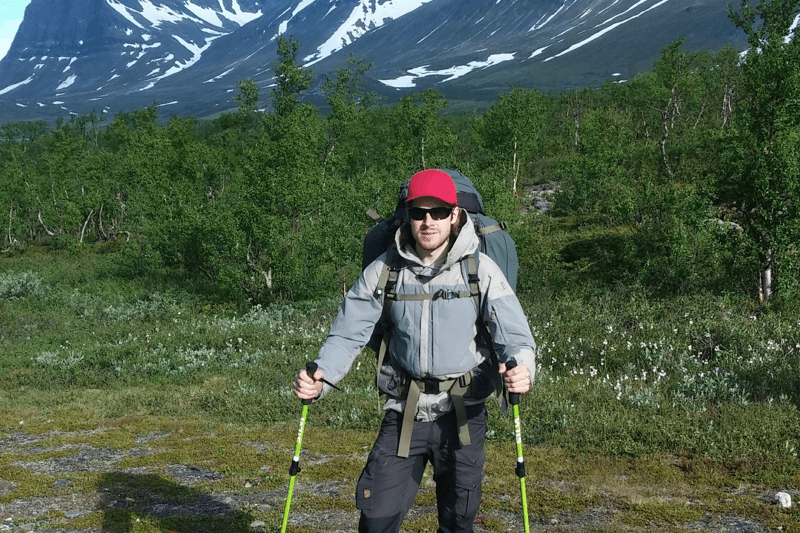 Jussi, SW Engineer
Software engineer Jussi is one of our employees with a versatile and interesting background before coming to work at KNL. Jussi's story is a great example that sometimes a hobby can end up as a career.

"After the army, I lived in Finland's capital region, while working in storage and construction." When Jussi saw an advertisement for bus driver training, he applied and got accepted. "I drove a bus for a year, but it didn't feel like my thing. So, I decided to apply to the Police Academy and also to railroad engineer training", he sums up. Jussi got accepted to both places and between these options he decided to start his career in the railway sector. There, Jussi worked as a railroad engineer for ten years.

It's never too late to learn something new
Jussi has found computers exciting ever since he was little. When he was growing up, he started creating his own games and software projects. "My dad's good old Amstrad was in heavy use during my childhood. Computers and coding have always been a big part of my life, even though I also did other jobs", Jussi says. After 10 years of working in railways, he started to rethink if he could actually do coding for a living.

"I started my studies in data engineering at the University of Applied Sciences. During the second year of our studies, we needed to find a company to complete our internship. At first, I started at KNL as a consult from an IT consulting company. After a year as an intern KNL hired me."

Now Jussi works at developing KNL's radio cognitive engine. "KNL's history and whole code systems makes this an interesting place to work. I value fair employers and also that I feel appreciated. The whole KNL company is approachable. When I started as a junior level employee at this company, I still received a lot of responsibility", Jussi tells.

He's happy that he decided to follow his passion for software engineering. "If you really feel a fire for something it's never too late to start your studies!"

Renovating and studying
Family life, an old house and a summer cottage are keeping Jussi busy during his free time. "In the evenings, I am also finalizing my data engineering studies, so I really don't have any boring moments", Jussi laughs. Fun fact! Jussi was an active skateboarder when he was younger. He used to skate 24/7.