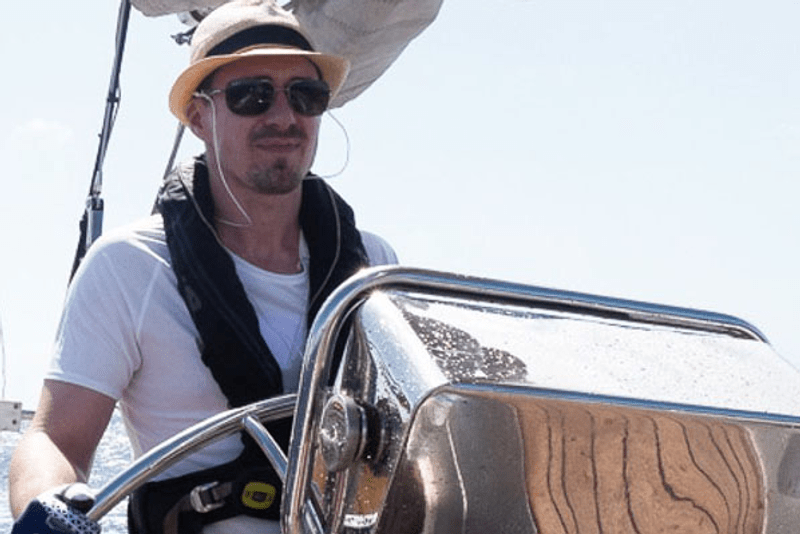 Marko, SW Engineer
Marko is one of the first people to work on the KNL radio, but for the first several years of working on it he wasn't actually an employee at KNL. Even though he was working for a subcontractor, he became an integral part of the KNL team from the very beginning.

"I came along as soon as they started to make the hardware sometime in 2011. I was supposed to join for a 6 month or a year's project. Ultimately the project became quite a bit longer", Marko reminisces.

During these years Marko's work has linked to almost every aspect of the KNL system. Currently he works mostly with the lower layers, such as with drivers and network interface.

"What I'm working with the most depends on the project where I've been placed at that time. My job description at least isn't getting any narrower. Rather it feels like it is still expanding."

Marko enjoys the large variety of tasks that ensure work doesn't get boring.

"There are always new challenges. The work is not straightforward creation of yet another mobile application. There are interesting problems to be solved, something that really requires thinking of how to make this or that work."

Marko is an exception among the KNL workers in that he is not situated in Oulu, where the company headquarters is located at. Instead he works from Pori, about 500 km away from most of his coworkers. Remote working was familiar to him years before COVID-19 forced everyone else to similar arrangements.

"I actually also worked remotely for my previous employer. The downside is that I miss out on all the coffee table discussions, so sometimes I have to ask around to find out what others already know. But luckily my coworkers are easily approachable."

Marko shares his home office with three parrots. Two of them are already middle-aged at about 20-25 years, and the youngest is an 9-year-old teenager. Sometimes the birds try to come help Marko with his work.

"My messages might seem pretty cryptic when my parrot decides to add in its comments as well", Marko laughs.